DR. AMANDA HERNANDEZ
Medical Director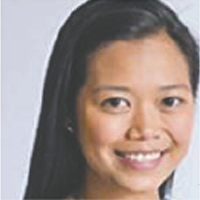 Dr. Hernandez was born and raised in Manila, Philippines. Her early decision to become a doctor was great influenced by her grandparents, both dedicated primary care physicians who opened the doors of their home (once a clinic) to the sick in a town south of Manila. She attended medical school at the University of the East in Manila, Philippines where she obtained her medical degree in 2006. Dr. Hernandez completed her training in Internal medicine at New York Downtown Hospital, and her fellowship in Geriatrics at Massachusetts General Hospital.
Early on in her career, she attributes the richness of her medical experience to the diversity of patients she has encountered, and looks to further her understanding of how cultural differences effect healthcare decisions in the later stages of life. She is happy to be joining the MGH Senior Health team in their efforts to provide each patient with the individualized medical care and support they need to safely enjoy the fullness of life, and looks forward to the experience of caring for patients across different health care settings.
During her time off she enjoys exploring the city, going on road trips with friends, and travelling across the world to be with family.
"My interest in caring for the geriatric population stems from the fact that they can be the most complex of patients , yet require the simplest treatment possible." – Amanda Hernandez, MD.
Said Elmi
Medical Director
Dr. Jingli Ma
Pulmonologist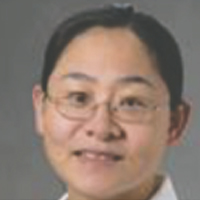 Dr. Jingli Ma is board certified in Pulmonary Medicine and Internal Medicine. Her special interests include Ashtma, COPD and Interstitial Lung Disease. She received her medical degree from New York Medical College Dr. Ma completed her residency at Richmond Memorial Hospital and her fellowships at Cook County Hospital and University of Massachusetts Medical Center Dr. Ma is fluent in Mandarin-Chinese and is affiliated with Tufts Medical Center and Melrose-Wakefield Hospital.
Dr. Hernandez
Team Health
Dr. Andre Dejam
Cardiologist
Dr. Alla Feygina
Sub Acute Medical Director
Dr. Maria Rupnick
Cardiologist – Brigham (Partners)
Steve Alexander
Respiratory Therapist
Regina Paquette
Respiratory Therapist