Celebrating Occupational Therapy Month with Fallon Preite, OTR/L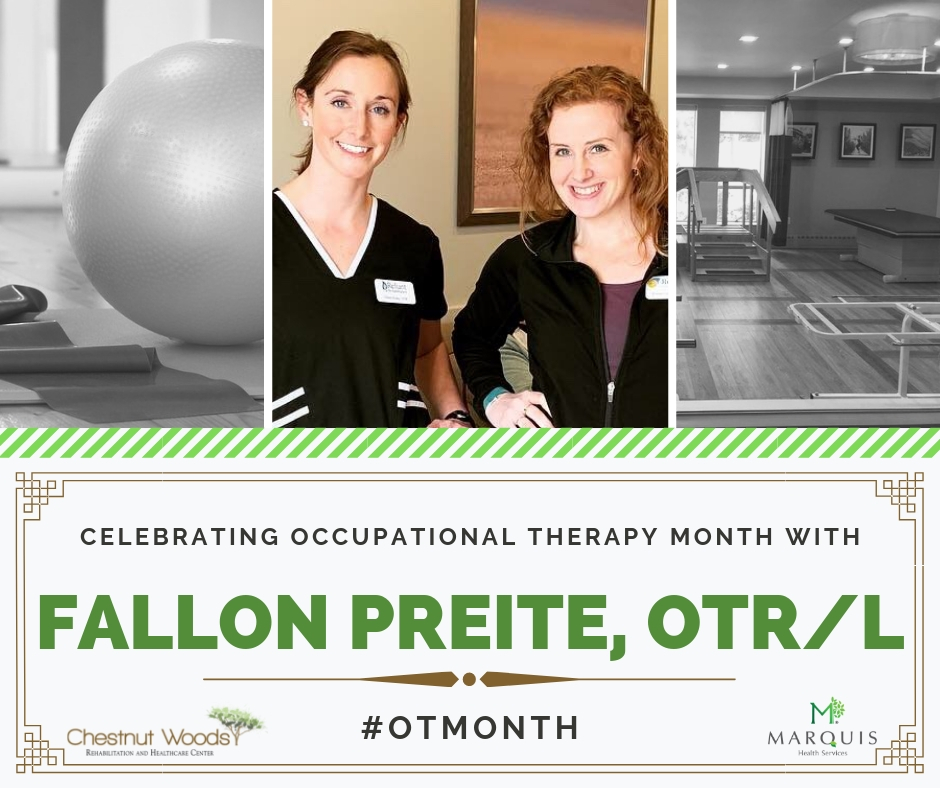 As we celebrate Occupational Therapy Month we would like for you to learn more about our very own Fallon Preite, OTR/L.
1. Please briefly describe what you do all day.
A. I help assist patients to regain function, so they can improve their quality of life.
2. What is the best thing about being an Occupational Therapist?
A. It's rewarding to see people exceed their own expectations.
3. What's been one of your proudest moments working for Chestnut Woods?
A. Helping a patient who on initial evaluation was bed bound and then getting to see her walk out the front door on the day of discharge with family and staff cheering her on.
4. What do you like to do when you're not in the Therapy Gym?
A. I enjoy working out and going for runs with my dog.
5. What inspires you?
A. My coworkers and my mom.
6. If you could pick one superpower, what would it be?
A. Teleportation.
7. What is the song title that best describes your personality?
A. "Hips Don't Lie" Shakira